Driving Retention on FAST Platforms with Generative AI
GIVE YOUR CONSUMERS A VOICE
FAST channels while on a hyper growth trajectory, see up-to 65% churn. Join us to see how CuVo helps increase revenues by driving user engagement.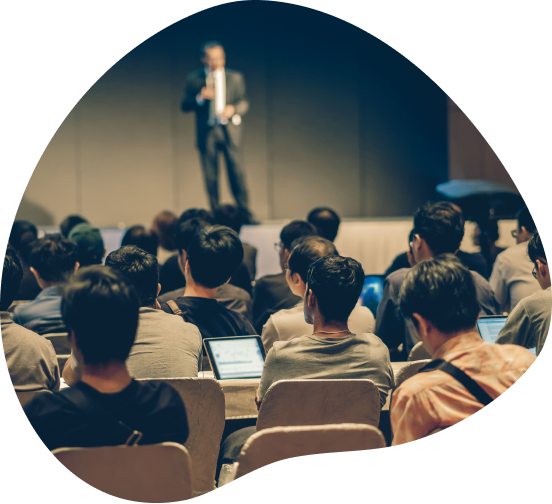 About the Webinar
The recent rise of FAST - a new wave of free, ad-supported television, played in a linear format with a guide, takes us full-circle back to passive, and ad-supported channels. While FAST is predicted to grow 300% year-on-year and ads drive high returns, churn is at an all time high averaging about 65%
CuVo is a consumer engagement platform for media products to increase engagement by collecting live feedback from users while they are in-app in an experience.
CuVo increases the first 90-day retention by up-to 70% in FAST channels
Built on generative AI, CuVo is a machine learning platform that personalizes user experiences
You can use CuVo today on more than 10 platforms including Roku, Firestick, Samsung, Android, and iOS
Mala Ramakrishnan
Chief Product Officer & Co-Founder | CuVo
Mala Ramakrishnan drives the product strategy at CuVo, a machine learning platform built for media products to lower churn and decrease customer support costs. Mala is an entrepreneurial leader with 20+ years experience building and scaling companies, and has held leadership roles in product management, product marketing, and software engineering spanning companies such as Meta, Cloudera, Automation Anywhere, Veeva, Oracle and TIBCO. She holds a Masters in Computer Science from Stanford University.
James Patrick
Co-Founder | OTT STUDIO
James is an entrepreneur who owns and operates one of the fastest-growing networks of AVOD streaming services and FAST channels on OTT. His brands such as Free Movies + and Christmas Plus entertain millions of users each month and dominate app store rankings. James has led the development, growth, and content programming for dozens of popular AVOD, FAST, and SVOD streaming services – garnering tens of millions of installs and hours watched, and over $3 million in ARR subscription revenue. He has served as the top growth leader for multiple companies in the OTT space, taking them from the ground floor to two successful exits and a $20+ million series A round of financing.
Register to access full webinar!
Driving Retention on FAST Platforms with Generative AI
FAST channels are on a hyper growth trajectory, where viewers willingly trade their subscription fees for ads, and watch pre-scheduled programs. While ad revenue is high on profitability, the churn rate is closer to 65%. The competition is fierce here as all providers including the big names in subscription such as Netflix and Disney are diversifying in FAST. CuVo provides a consumer 360 perspective and drives engagement through live in-app feedback, reducing churn. Join James Patrick, co-founder of OTT Studio and Mala Ramakrishnan Chief Product Officer of CuVo for a discussion on increasing engagement in FAST platforms.