Unify
An ML-based correlation tool that transforms data from multiple sources into actionable intelligence, providing businesses with contextual relevance and enabling informed decision-making.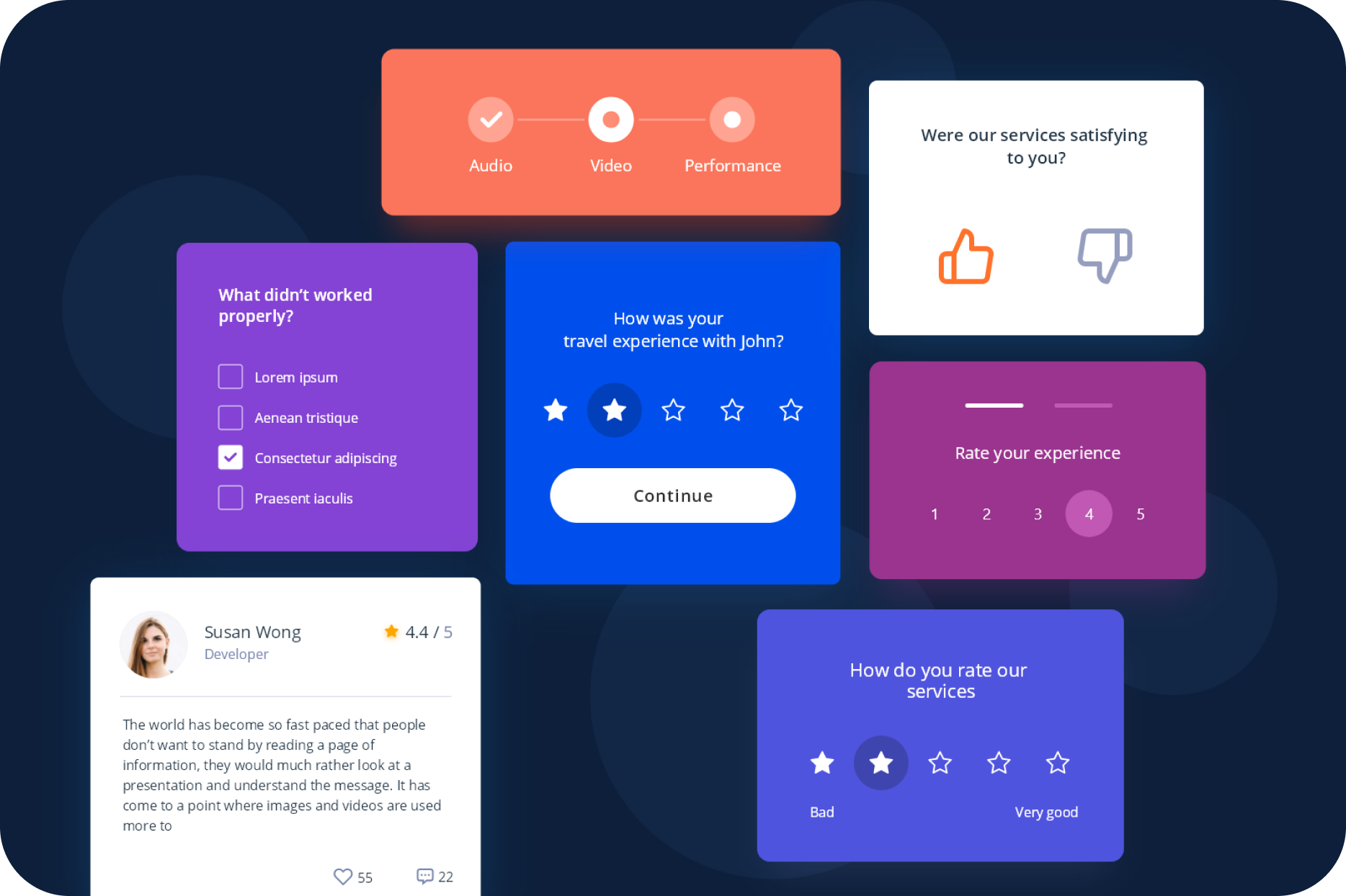 Overview
Unify is a cutting-edge product that utilizes machine learning to establish correlations between data from various sources, unlocking actionable intelligence and delivering contextual relevance.
By transforming disparate data into meaningful insights, Unify empowers businesses to make informed decisions and drive impactful outcomes.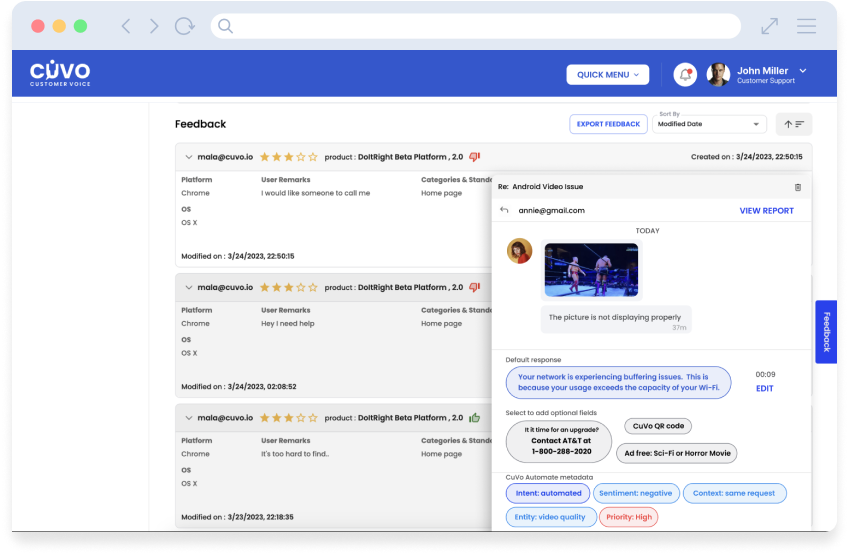 CuVo Unify
A feedback dashboard fit for your needs
CuVo continuously captures the consumer's 360-degree perspective and empowers customers to communicate their exact troubles, successes, or suggestions.
Meet your users where they are
Available today on Amazon Fire TV, Roku, Samsung, Apple TV, Chromecast, LG, Vizio, all browsers, iOS and Android.
Highly
configurable UX
Rich options such as checkboxes, drop down menus, free text, screen recording, voice, file upload, voice to text through multiple I/O options.
Flexible activation options
Configure CuVo to be activated based on human behavior using static buttons, screen movement, timer-based, and hot-key enablement.
Optimize Consumer Engagement
Welcome to the CuVo blog for insights from digital experts on the latest in product and customer excellence in media, mobile, and gaming.
Explore the platform
Your developers can set up CuVo in minutes, and then product managers can continue to customize CuVo to fit your style. Customer success managers will be able to offload ticket resolution by up to 60%.
Get up and running quickly
2 hours set-up to go-live
Low ongoing maintenance
Role based access control
Regulatory compliance
Policy based retention
Encryption and data protection
Comply with your privacy requirements
Data Management
SaaS platform with shared or dedicated tenant
Option of on-prem deployment