Our Product
CuVo is a consumer engagement ML platform that runs on all smart devices. CuVo 360 gives you live, in-app feedback from your users, helping you gain unparalleled insight into consumer behavior.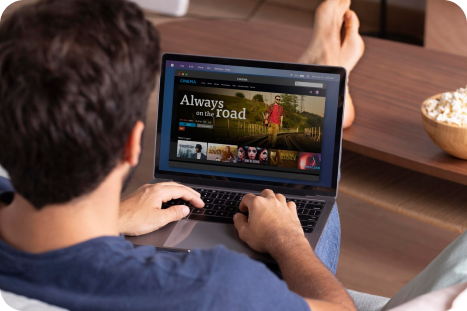 Overview
CuVo is a groundbreaking customer success platform designed for products with the primary aim to revolutionize consumer engagement.
Get live feedback from your users while they are engaging in an in-app experience and respond in real-time.
Our Products
Generative AI responses
Enriched tickets fine-tuned on your internal data for deep action and understanding
Autonomous Agent
Priority prediction
Resolve simple cases in real-time
Route complex tasks to right agent
Context sensitive intelligence
Rich options such as checkboxes, drop down menus, free text, screen recording, voice, file upload, voice to text through multiple I/O options.
Flexible activation options
Configure CuVo to be activated based on human behavior using static buttons, screen movement, timer-based, and hot-key enablement.
A feedback dashboard fit for your needs
Once a customer submits feedback, data is stored and visualized for your team to access in the form of a customizable dashboard.
Deeper Insight
Cohort analysis (users & products)
Search and filter
Insights & sentiment
Real-time responses
In-line direct response
Context rich tickets
Real-time user information
Flexible data management
Data export using csv
Integration with Jira and Zendesk
Data import for 360 degree perspective
Zero code configuration
Your developers can set up CuVo in minutes, and then customer success and product managers can continue to customize to fit your style.
Get up and running quickly
2 hours set-up to go-live
Low ongoing maintenance
Role based access control
Regulatory compliance
Policy based retention
Encryption and data protection
Comply with your privacy requirements
Data Management
SaaS platform with shared or dedicated tenant
Option of on-prem deployment
Capabilities
CuVo allows teams all over the world to increase product quality. With multi-language localization and availability on all smart devices, you can now engage in two way communication with your users exactly where they are and get a 360 degree perspective on user behavior.
Engage in two way communication
Get live feedback from your users while they are in the experience and respond in real-time.
Meet your users where they are
Available today on Amazon Fire TV, Roku, Samsung, Apple TV, ChromeCast, LG, Vizio, browsers, iOS and Android.
Get unparalleled consumer 360 insight
Get a holistic view of consumers and automate quality responses that are intelligent and reduce churn.
Optimize Consumer Engagement
Welcome to the CuVo blog for insights from digital experts on the latest in product and customer excellence in media, mobile, and gaming.